I'M SORRY – the past week has been fairly slow. And with the upcoming Holidays I suppose the next few weeks won't be any different. This week nonetheless saw a notable and important addition with six new variations of the IWC Portugieser ref. IW3716.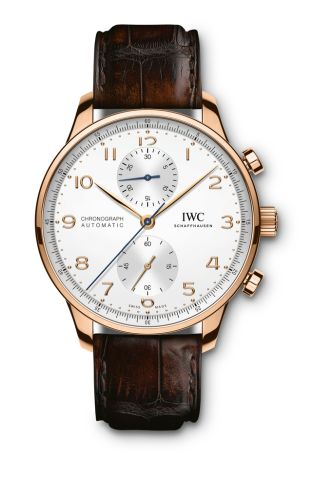 A bit of background.
The IWC Portugieser Chronograph 3716 is an updated take on the 3714. The latter was introduced in 1998, itself building on the template that was introduced with the 1995 Portugieser Chrono-Rattrapante ref. 3712. The look would proof to become hugely popular and quite timeless. Proof? It looks identical to this day.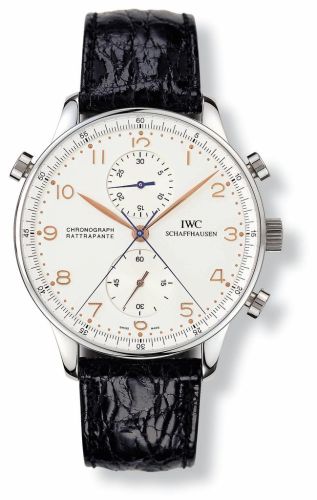 Both the 3712 as well as the 3714 saw their movements based on the Valjoux 7750 / 7760 platform. Not that anybody cared too much about the somewhat pedestrian origins of the movements: the Portugieser Chronograph remains popular to this day, and the Rattrapante was recently resurrected in the form of various boutique-specials after a sizeable hiatus.
In the mean while the 2011 Portugieser Yacht Club and the 2013 Portugieser Chronograph Classic were introduced. Positive: in-house movements, in-line with the demands of today's collectors. Negative: whilst beautiful in their own right, neither of them looked much like the good ol' Portugieser Chronograph.
150 years.
Then, in 2018, IWC celebrated its 150th anniversary. As part of this celebration the company brought three limited edition Portugieser Chronograph models; two in stainless steel, one in red gold. These paired the classic looks (though with faux enamel dials) with an in-house movement. Of course anybody could tell that it would only be a matter of time until the regular collection Portugieser Chronograph would receive these updates.
And now it's finally here. In no less than six executions. In stainless steel there's the IW371604 and IW371605, both with silver dials, the IW371606 with a blue dial, and the IW371609 with black dial. Looking for something a bit more sumptuous? The IW371610 and IW371611 feature red gold cases, paired with an ardoise or silver dial respectively. In stainless steel the premium over the classic 3714 is only 250 EUR. Not bad!