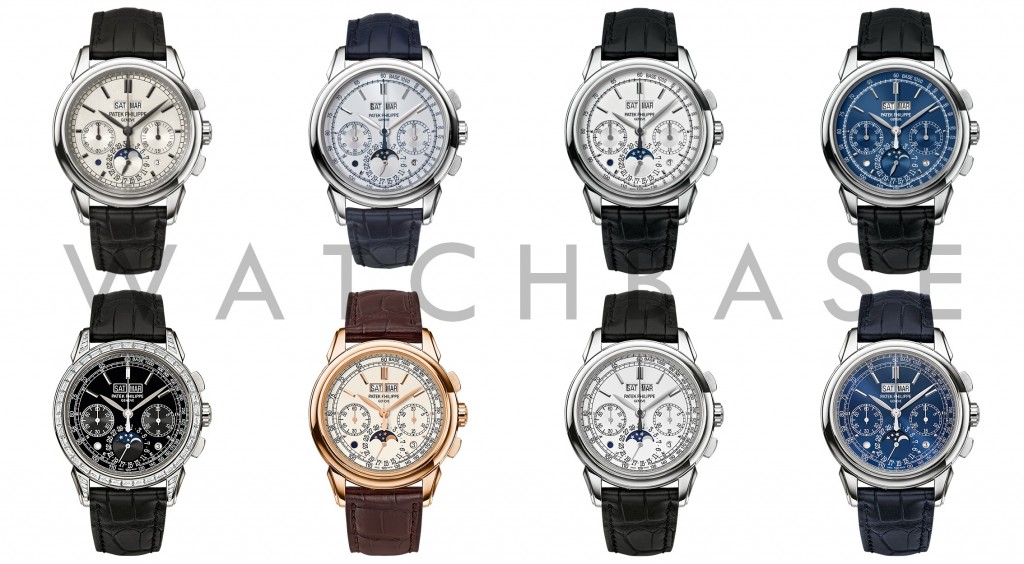 Earlier I wrote a bit on the 5270 and its various faces – in particular, about the infamous 'double chin' that was introduced with the 2013 KunstWerkUhr 5270G-015 and would also be used in the subsequent regular production  5270G-013 with silver dial and the 5270g-014 with blue dial.
The remarkable and polarizing 'double chin' design was done away with when the diamond-set 5271P-001 was introduced at BaselWorld 2014. In my earlier post we already mentioned the 2015 PP 5270R-001, but what I missed was the quiet release of the 5270G-018 and 5270G-019: the white gold models with silver dial and blue dial, tachymeter, but no double chin.
The total of 5270 variations is now at 8 – a surprisingly large number taking into consideration that the original 5270G-001 was released just four years ago..