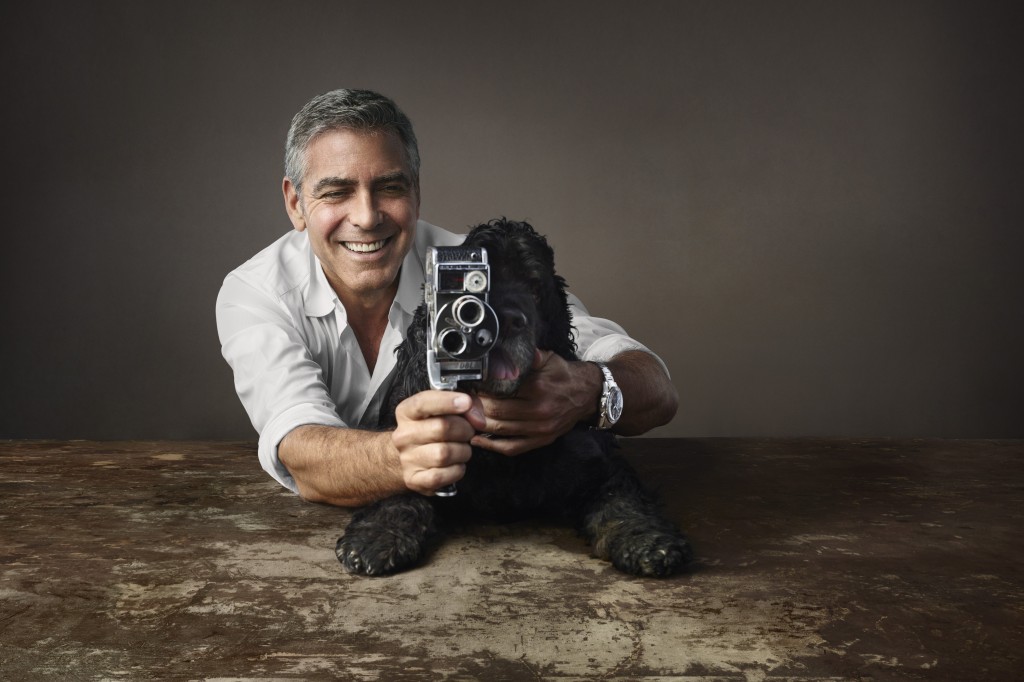 So I just received a press update from Omega and I'm 100% sure that this is the news you've all been waiting for. This is so exciting. BaselWorld 2015 PR machine kicking in.
Omega just launched a new campaign with George Clooney and his dog Einstein.  
"Einstein has been studying acting for many years now as you can imagine. I think he's concerned that I am in his shot and he thinks that perhaps you can airbrush me out if it. That's his hope", says Clooney.
So.
If you're done screaming and yelling in excitement, why not check out the details of the Speedy on his wrist in these shots?
Your horological reporter checking out – in agony.