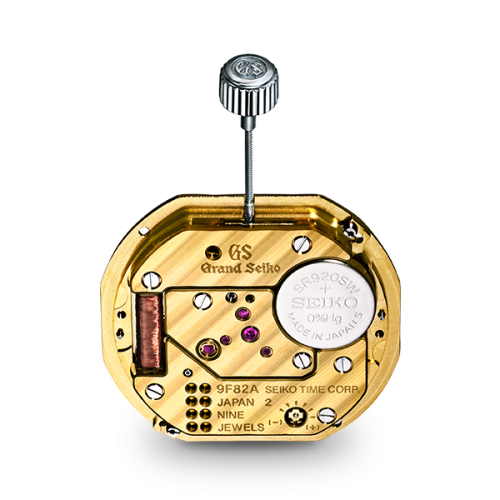 9F82 description
Offering the same functionality as the standard Caliber 9F62, Caliber 9F82 is equipped with a slightly larger movement to fit the increased size of its case.

Precision and simplicity form the very essence of the ideal timepiece, allowing it to fulfill a lifetime of commitment to its wearer. 9F was the first quartz movement to achieve this fundamental ideal.

The Instant Date Change Mechanism changes the date display in the blink of an eye.
Torque comparable to that of a mechanical movement makes the iconic wide hands of Grand Seiko possible.
Improved second hand precision achieves greater positional accuracy on the dial against the markers.
The sealed structure improves retention of lubricating oils.
All watches using the Grand Seiko 9F82 movement: