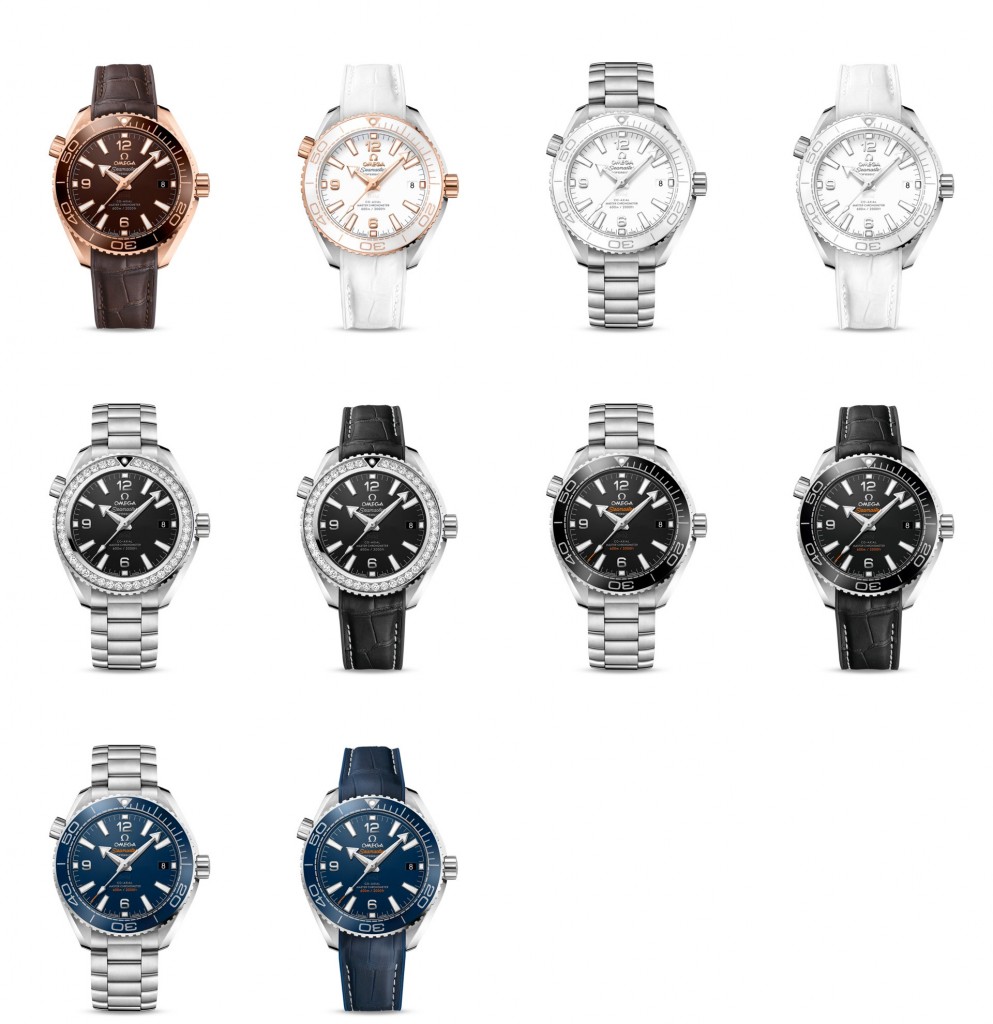 Last night Omega added four new models to its popular Planet Ocean line of watches. Including these four ceramic-cased 'Deep Black' versions, the total of 2016 Planet Ocean watches now stands at 36 – and I have just updated our database to feature every single one of them.
Omega introduced the third generation of the Seamaster Planet Ocean at BaselWorld 2016, but somehow only today managed to update its website to reflect the changes made to the collection, allowing me to finally fill in some gaps and add a few that escaped my attention earlier.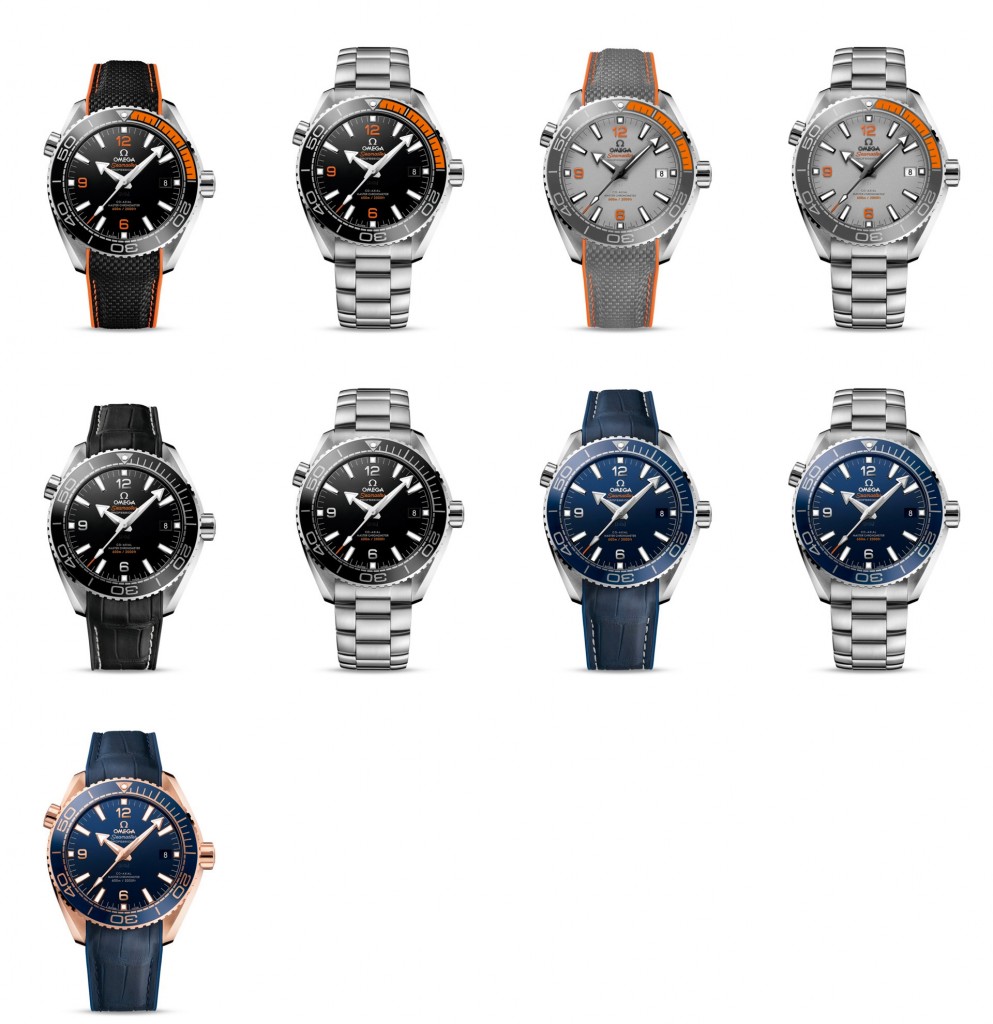 OK, don't worry. If my own social media feed is any hint, I fully understand if by now you can't read another word on the new Planet Ocean – so I'll try and keep it short.
While perhaps a bit underwhelming at first sight, Omega went over the collection quite thoroughly with a gentle update of the design, a reconsideration of the case sizes and -of course- a METAS-certified movement in every single one of them. The addition of the ceramic-cased 'Deep Black' versions is a nice touch, though hardly unexpected considering the fact that the Dark Side of the Moon has been a hit for years.
Our full Omega Seamaster Planet Ocean database now stands at 145 separate watches. I'm missing a handful I guess – mainly the jeweled-versions of the early years. CLICK!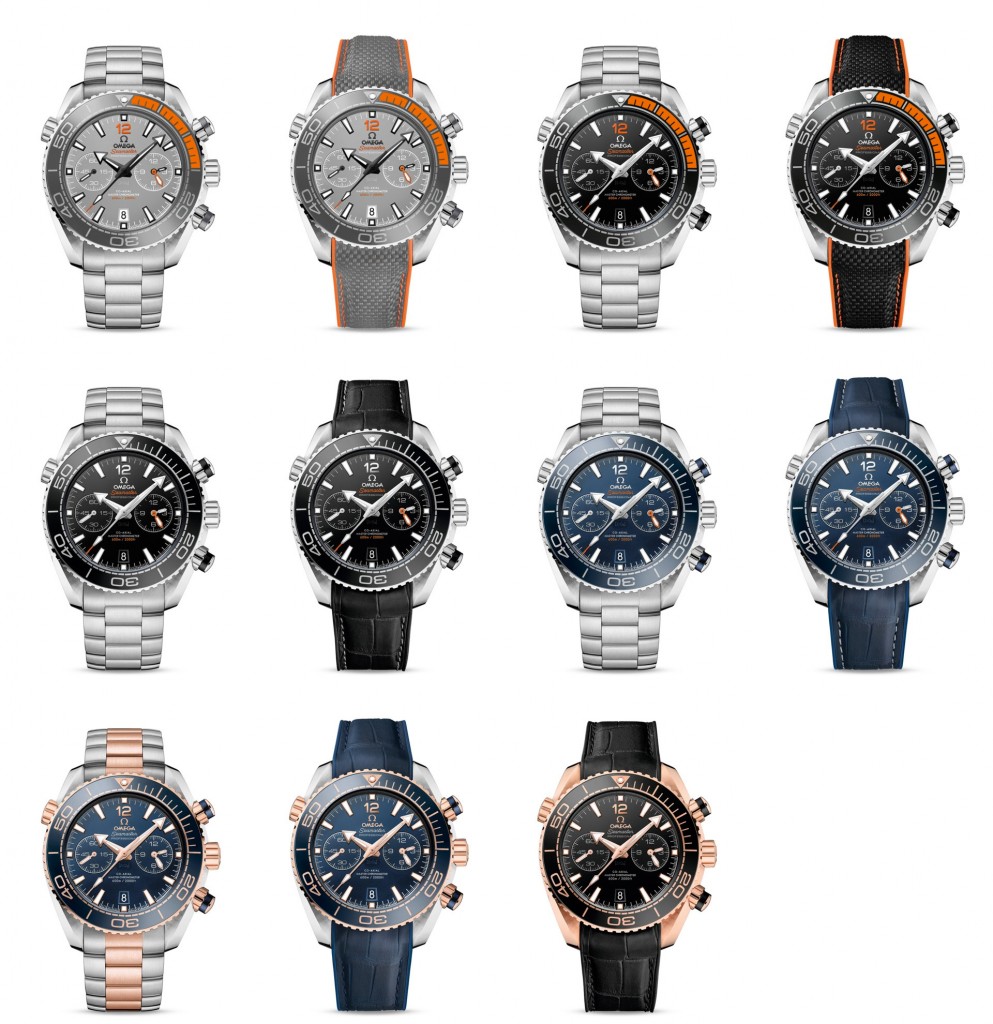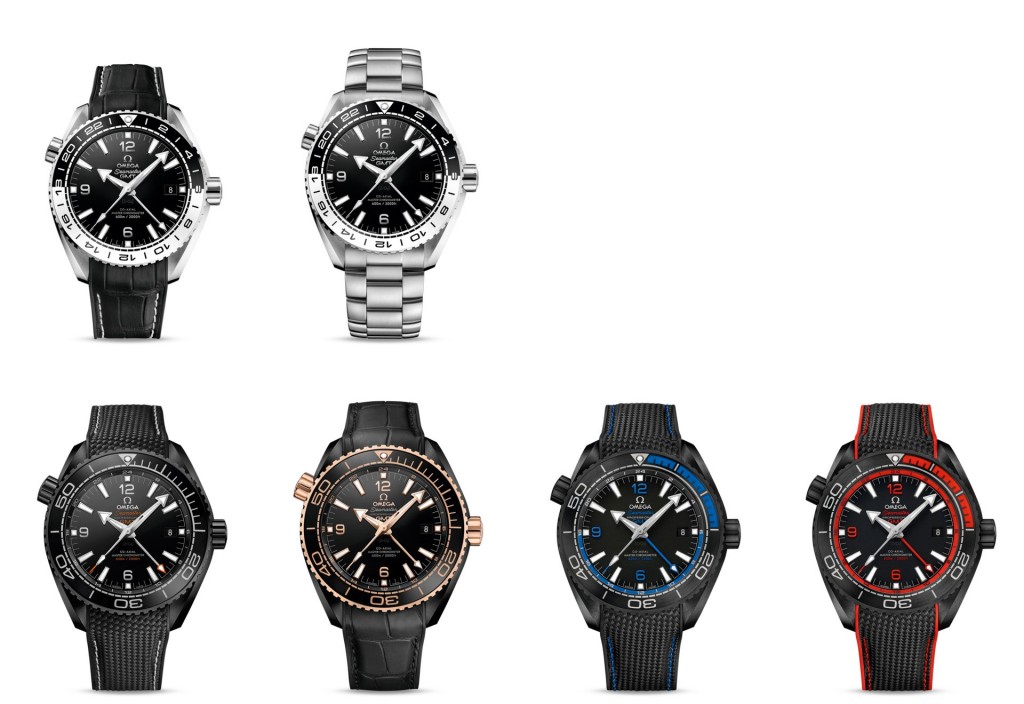 Edit – we now have the prices in EUR for the Seamaster Planet Ocean Deep Black's added;
Seamaster Planet Ocean 600M Co-Axial 43.5 Master Chronometer GMT Deep Black 215.92.46.22.01.001
Seamaster Planet Ocean 600M Co-Axial 43.5 Master Chronometer GMT Deep Black Red 215.92.46.22.01.003
Seamaster Planet Ocean 600M Co-Axial 43.5 Master Chronometer GMT Deep Black Blue 215.92.46.22.01.002
Seamaster Planet Ocean 600M Co-Axial 43.5 Master Chronometer GMT Deep Black Sedna 215.63.46.22.01.001